MareoMaro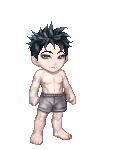 Last Login: 09/04/2016 8:29 am
Registered: 05/29/2006
Gender: Male
Location: The Netherlands
My awesome Outfit !
No items equipped.
Give me these thingies
Some little info
Today is not my time to die !

maybe tomorrow will be.

there will be a time for everyone !

Deal with it.
Journal
my charity
I will tell you guys how my charity is doing. my charity contains a shop where i sell stuff a bit expensiver, but the money goes to the poor gaians.