March Hare.exe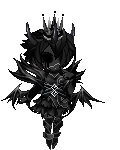 Details
Last Login

12/09/2013 10:13 am

Member Since

02/08/2007
Gender

Female

Birthday

04/23/1990

Website
About


My name is Monica.
I'm 21 years old.
I have a boyfriend. His name is Oliver. <3
People may tell you I'm awesome.

I

may tell you I'm awesome. It's true. I am. :B
I love piercings and I want more.
If I ever come up with tattoo ideas that have meaning, I want some of those, too.
My time is not spent so much on Gaia anymore as it is at work or Skyping with my boo. :] ♥
Add me on Facebook or Skype if you wanna talk to meeee~

» :: Facebook • MySpace • formspring • Twitter • Tumblr • monixmh@hotmail.com (MSN) • Monirificc (AIM) • Monicarnage (Skype) :: «

Quote:
I hate girls. ******** it. I'm gay.
Imma go S some D. And that's final.




Quote:

Too bad Fergie doesn't have any humps to get me love drunk off of.




Quote:

I'm gonna kick her in the ovaries. Right up in there. 'Cause you know it'll fit.




Quote:
I would have raged further, but...ya know.
Have to be sensitive.
And, I don't want to be haunted by Biggie tonight.



Hahahahahaaaaa. x3


Like my avatars?
Want me to make you one?
Go here!!

Friends
Viewing 12 of 183 friends
Journal
Old account stuff.
Check it outttt.
All of my old art and old outfits that I will one day have again.
Multimedia
Signature




hi. i'm monica.

59o.ooo // 1.6oo.ooo

lusterknight ♥



click if you like my avatars and want me to make you one. c:

ask me things