I guess I should first put out there that my name is Kai, I was brought to this dank place on July 8th. I am half Filipino and half black. Yes, I am very much attracted to both girls and guys and frankly they all have their perks especially who a person is individually.
I write on my spare time, sometimes little snippets make it to my tumblr, most of my work comes out on a couple of other sites that will not be named. You may have to go through some heavy digging, other than that I am into photography and music. I teach dance and singing to children which can be a grueling job. I do some photography jobs on the side, its what I want to do with myself in the future.
Music is a big part of my life, it has gotten me out of my lowest times and inspired me to be who I am today. I really am thankful for it, along with my choir career that kept me going until I couldn't take much anymore. If you ask me what kind of music I'm into. Well... It ranges from 2NE1, Girl's Generation, f(x), Big Bang, Sara Bareilles,The 1975, The Peach Kings, Jason Mraz, Frank Ocean, Sleeping With Sirens,Kendrick Lamar,and Tyler The Creator. I mean I listen to almost everything, if you throw something at me I'm sure I'll take some time to listen.
If you really want to know something more about me,
ask
single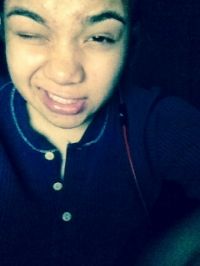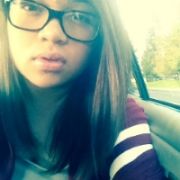 ~mao ♥
Epic Lovers~
: Shai, Poke, Dottix, and Angel
♥