Hello! My name is Adrianna. I am 23 years old (I am old, I know) and currently in university studying accounting. I live in Canada and love to watch hockey and play many sports. I like music, lately it has been love songs... Including that terrible Selena Gomez one. I love to draw and paint but get extremely lazy and never get enough motivation to open a shop on here...

I have been a member of gaia since December 15th, 2003. The main purposes for continuing my membership on this site include: lurking, dressing my avatar, harassing the CB, and catching up with a few old friends here and there. Thank you for wasting your time reading all of this and have a grand day.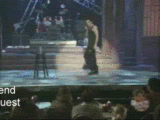 I am not fond of random friend requests.