Magooalou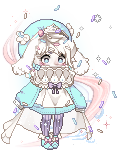 About
╔═╦══╦═╗
║╩╣║║║║║PUT THIS ON UR PROFILE
╚═╩╩╩╩═╝IF YOU ARE, OR SUPORT EMOS!!!!♥♥♥
Music=Life. I am so in love with my boyfriend. I'm a furry.
I love glowsticks. I like to party. I want to be a designer and/or model.
Alex Evans
,
Countess Grotesque
,
Ophelias-Overdose
, and
Nikki Nevermore
are my heroes. =DD
Friends
Viewing 12 of 125 friends
Journal
Journal-ness!?
This is just stuff..... You don't have to read it, but you can if you want.
Multimedia
Signature