MagicalFaggot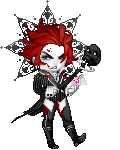 About

I'm Melora and I basically hate everything.


Except for drawing gay stuff,

howl's moving castle

, adventure time, homestuck, shows on cartoon network in general, an ongoing list of favorite films, and pastel colors.
Main Tumblr |Art Tumblr | DeviantART
----------
Sometimes I draw things in exchange for stuff. Message me if interested.

k thank
Friends
Viewing 9 of 9 friends
Multimedia
Signature

Can u not.