Magica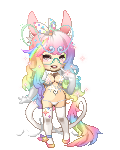 Details
Last Login

07/18/2016 10:52 am

Total Posts

24694

Posts Per Day

5.12

Member Since

08/09/2003
Location

Maryland

Occupation

Freelance Animator/Graphic Designer

Gender

Female

Birthday

03/31/1989

Website
---
Interests
About
Hm.. let's see.. about me.. Well, my

favorite

anime/manga are as follows:
Nana, Fate Zero, One Piece, Kuroshitsuji, Death Note, Code Geass, Tales of Symphonia, X/1999 & Tokyo Babylon, Paradise Kiss, Speed Grapher, Angel Sanctuary, Gundam 00, Macross Frontier, Hellsing, Black Bird, Vampire Knight, Gravitation, Princess Ai, Vampire Hunter D, Chobits, Saikano, Madoka Magica, Sayonara Zetsubou Sensei, .hack// series.

That's just the tip of the iceberg, really. I have a huge collection and am into many more series. You could call me an Otaku, but I'm not one of those annoying fangirls that you may be picturing. I feel no need to squeal like a pig and jump around when I see my favorite characters and hate when people make yaoi/yuri pairings out of obviously straight characters. Try loving the plot & character development for what it is instead of trying to twist it to your own desires.
I'm

27

years old, and have a Bachelor's Degree in Animation. My dream is to one day have my own manga series which I am already planning/working on. I've also found the love of my life; being with him makes me feel happier then I thought I could ever be~ 8 years of love so far. <3

I like purple, pirates, pigtails, Pokemon, "Gothic" styles, and lots of other stuff. I dislike a lot of things to, yay for being picky. I used to be really shy but now I am a lot more open. I love to make new friends and if you get me going on the right topics I'll ramble on and on.
My Love and I:



~ Visit my Pokemon League, It's Awesome ;D ~


Gasp~! Random Stuff Goes down here.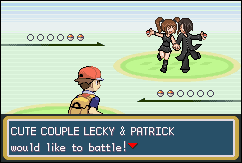 Friends
Viewing 12 of 89 friends
Journal
Magica's Insanity Journal
Rambling on about whatevers on my mind. X3
Multimedia