About


Cancer Survivor

DO NOT MAKE ME ADD YOU TO MY BLACKLIST

c
매
기
치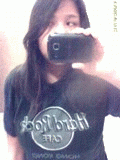 (>^.^)> ♥♥ ♫ z ~ PERSONAL INFO. ~ z ♫ ♥♥<(^.^<)
Hello!
For those who do not know me:
I am Mariela M. and I am currently
19
20 years old.
I am a nice and open-minded person towards others that give and show me their trust.
I love to sexually harass my friends in real life as well through online and make them my "true lovers".
If someone were to ask me to describe myself with 4 words; this is what I would say:
"SHORT"
"FUNNY"
"RANDOM"
"CHUBBY"
I am not a very well person when it comes to psychological terms. So please don't even bother asking me to act normal...
In my free time I like to read manga/fanfics/smuts, watch anime, movies, Kdramas, listen to kpop music, and write fanfics.
Some of my bad habits are:
♫
)
giving nicknames by one's name or actions
♫
)
make my friends to feed me for free
♫
)
playfully annoy my sister till she gets a tommy-ache
>>> (Yes, my sister is as psycho as me)
I have a sister complex because she is my
TWIN
sister.
She is also my favorite person in the world because she can always laugh at my stupid comments or jokes without having to understand them... >she still finds them funny<
I own a
SLAVE
here in gaia. So please do not mess with my property.
I currently am single (he never understood me as i wanted him to do so...) and happy to be free in my life without a person holding me back.
>>>I don't cyber, nor I donate money or items without a good reason.

I love gifts and freebies!

I like Chinese food, boba drinks, and all sort of sweet teas.
My ideal life style is: marring a guy and run off to live with him in a differentunknown place and start a new life from zero.
I am a greedy person and I love to be spoiled by all my friends.
[IMG]http://i273.photobucket.com/albums/jj208/
maggie_chi_01/389442_273577762693487_100001237968482_844341_30763091_n-1.gif[/IMG]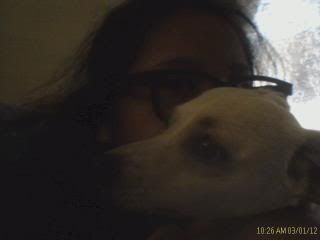 (>^.^)> ♥♥ ♫ z ~ AVATAR ART ~ z ♫ ♥♥<(^.^<)

CLICK TO SEE MORE AVI ART

[ x ]
[ x ]
[ x ]
[ x ]
[ x ]
[ x ]
[ x ]
[ x ]
[ x ]
[ x ]
[ x ]
[ x ]
[ x ]













(>^.^)> ♥♥ ♫ z ~ GOLD THROUGH MY EYES~ z ♫ ♥♥<(^.^<)

[ x ]
[ x ]
[ x ]
[ x ]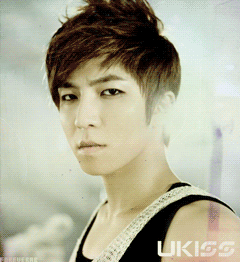 (>^.^)> ♥♥ ♫ z ~ GAIAONLINE ~ z ♫ ♥♥<(^.^<)
[ x ]
Journal
[*.:|_Welcome to MagZtories_|:.*]