What I'm wearing
Signature

Forever

I owe you
My life and heart
My soul and being
To you, my love.


8-16-11



Quote me to get my attention!
Madamn Assassin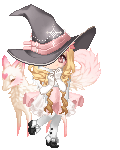 About
Hello there fellow earthling. I am Madamn Assassin. My favorite colors are pink, purple, and green, and I love pancakes.



If you need to know anything else, just ask!
Questing!
Love of my life!