About
Profiles are for rich people.
Wanna get to know me?
Just shoot me a PM or Profile comment.
They make my day.
Reaaaaally wanna to get to know me?
Add me on Steam.
I'm online, like, all day.
"Steam is
Love
, Steam is
Life
."
Journal
Madam Rosalina's Avis, Avi Arts, And Extra Stuff~
Due to my Profile starting to look cluttered, this is where all my Avi Art will be. I'll close it for updates every once in a while, but it usually stays open. I've also decided to put my anon replies here too. <333
Signature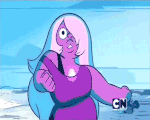 "I hate it when people block their equipped list,
Because now I can't steal your whole avatar..."
Not really.
_____________________________

Currently questing:

A Life


❤
Quote me for a response,
I'm too lazy to come back and check.
_____________________