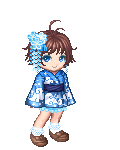 Birthday: 12/09
Wish List
About
Hi! just call me min, or minnako, either is fine.

i love giving/receiving avi arts of all kinds, so PM me if you want to do an art trade or want some art.



I also love RP'ing all genres, so if you have any interesting RPs or want to do a 1x1 I am very willing to hear your ideas and suggestions.