Lvl 50 Fighter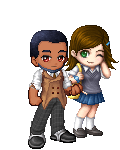 Registered: 02/23/2011
Gender: Male
Birthday: 10/13
Equipped List
Interest Tags
Favorite Movies/Anime
Wish List
My Playlist
You currently have zero playlists!
Forums
Posts per Day: 0.96
Total Posts: 1064
About
I'm just a complicated man, no one understand me but....well I don't have a woman...but i'm still a complicated man.

I really never know what to put in these sections.

Well anyway, I'm Lvl 50 Fighter, most people shorten it to 50,Lvl 50, or Fighter, but my real name is Bryan and people usually shorten that to Bry, Bry Bry(which I dislike) , B, or B-Nasty(I will never understand that one)

I am a simple 21 years old, live in the U.S. At this point most of you will probably say I bet he is an American slob. I am not, at least I don't think so. I exoercise regularly and have a healthy diet. Not that it's that important but I am average height so around 5'9" and my voice carries since I sing a lot, I can go from bass to soprano.

About me...about me hrm....I really enjoy writing and sketching. Though I am still mediocre at both, I try really hard most of the time, but I usually give up. That's my forte, giving up on things. Probably not the best talent to have.

I guess i'll add more later once I figure anyone is interested in this. Thanks for stopping by, I hope to get to know some more people soon.