Luv-Ink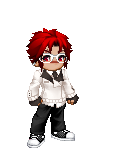 Registered: 08/23/2006
Birthday: 04/28
About
BIO version: 3.0




Nickname:

Cheshire D'May [aka: Luv-Ink]


Age:

29


Sign:

Taurus


Family:

Honey • King Chimaera Baal • Sunshine


Relationship:

?

The name is

Cheshire D'May

[aka: Luv-Ink]. I am currently the sole provider of this account. I'm a 29 and a programmer. I live with my cousins, Honey, Sunshine, and King. I speak 3 different languages: English, Japanese, and Arabic. Learning to speak French. I enjoy chatting and hanging out with family and friends. If you would like to chat, feel free to contact me by either private message or comment on my profile page.