Luv-Ink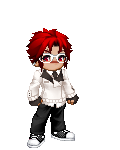 Registered: 08/23/2006
Birthday: 04/28
About
BIO version: 2.5




Nickname:

Cheshire D'May [aka: Luv-Ink]


Age:

28


Sign:

Taurus


Family:

Honey B Fable • D Angelo • King Chimera Baal • Crescent Rain


Relationship:

Currently None

The name is

Cheshire D'May

[aka: Luv-Ink]. I am currently the sole provider of this account. I'm a 28 year old network tech with a programming hobby. I live with my cousins, Honey and King and help with their blogs and servers. I can speak 3 different languages: English, Japanese, and Arabic. There isn't anything else I can say about myself, that I haven't already typed. If you are looking to chat or looking for a friend, feel free to contract me. Now, since there is a chat app, communication should be simple compare to a private message.