About
Formerly known as

Luna Verto


I am not online much anymore...currently in a downward spiral IRL, trying to make it an upward spiral.

Art by - - Synxified: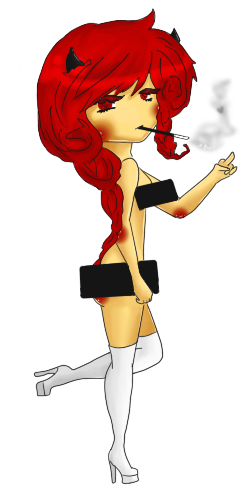 Old art:
Click here to view art by spammasterjay
Click here to view art by - -Synxified
Here is some art I got from my friend blue-owl. It's a drawing of my Easter 2k10 outfit!
Click here or here to view art I bought at a Valentines fundraiser for the 8th annual ball.


Here is an English Muffin bought at an 8th annual ball fundraiser, here is an Ambrosia Tea I bought there too, and here is a Poseidon Cupcake bought there as well!
Click here to view avi art by xI Cyanide Candy Ix
Click here to view art by Saint Lumiere
Click here to view art by Abyssal Rose
Click here to view art by Sirocco Dawn
Click here to view a sweet freebie!!
Here\'s some more art from xI Cyanide Candy Ix!



This beautiful moment is brought to you by theORANGEsqueeze Charity: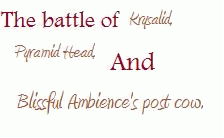 ////////////////////////////////////////////////////////////////



"You have to expect things of yourself before you can do them." -Michael Jordan

"Life is like riding a bicycle. To keep your balance you must keep moving." -Albert Einstein

"I don't have the evidence to prove that God doesn't exist, but I so strongly suspect he doesn't that I don't want to waste my time."-Isaac Asimov

"People say we need religion when what they really mean is we need police."-H.L. Mencken

"And if there were a God, I think it very unlikely that He would have such an uneasy vanity as to be offended by those who doubt His existence."-Bertrand Russell

"Don't cry because it's over. Smile because it happened."-Dr. Seuss

"You know you're in love when you can't fall asleep because reality is finally better than your dreams." - Dr. Seuss

"It is observed, that the red haired of both sexes are more libidinous and mischievous than the rest, whom yet they much exceed in strength and activity."-

Gulliver's Travels



'"Go to bed, you fool," Calcifer said sleepily."You're drunk."
"Who, me?" said Howl." I assure you, my friends, I am cone sold stober."'-

Howl's Moving Castle



"I never use words like

humanist

or

humanitarian

, as it seems to me that to be human is to be capable of the most heinous crimes in nature."-

Wicked



"It was a rebellion she led, a rebellion

for

rather than against. For ourselves. For the dormant mug frogs we had been for so long."-

Stargirl



"'Beneath this mask is an idea, Mr. Creedy. And ideas are bullet-proof.'"-

V For Vendetta



"My brain is half full of cotton balls and half full of vinegar, and they're struggling for supremacy."-

Stella Meowris



"Because no person can disobey reason, without giving up his claim to be a rational creature."-

Gulliver's Travels



"Those who fight monsters should make damn sure they don't become one."-

Law & Order: SVU



"'What they did to me was Monstrous.'
'Then they created a monster.'"-

V For Vendetta



"What did Time smell like? Like dust and clocks and people. And if you wondered what Time sounded like it sounded like water running upon hollow box lids, and rain. And, going further, what did Time

look

like? Time looked like snow dropping silently into a black room or it looked like a silent film in an ancient theater, one hundred billion faces falling like those New Year balloons, down and down into nothing. That was how time smelled and looked and sounded."-

The Martian Chronicles



"The point is obvious. There is more than one way to burn a book. And the world is full of people running about with lit matches." -

Ray Bradbury

[/align]
Signature



















You should live like you would expect a kind person would
live
. Kind does not define wealth, opinions, or beliefs, but attitude. It is the way you treat not just those you love, but all who you encounter.