About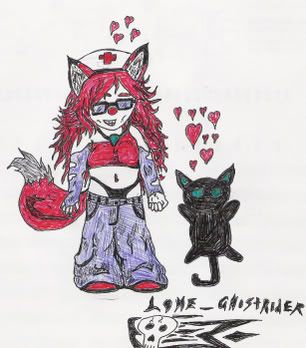 this is lone_ghostriders work!! i love it hehe thanks babydoll.
i love avy art so if you feel like drawing some up and sending it to me please do!
I love when people make me art!! it shows all what my avy has looked like!! thank you all !
Thank you sooo much gothic raindrops
This wil eventually be my dream avy.. i hope to have it completed after im done helping some people .