About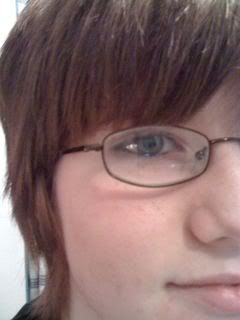 My name is Jade!
I'm 17 years old.
I'm currently in 11th grade.
My goal is: to work hard on getting my Masters Degree in Writing and English.
Yep! I want to become a writer.
I may also work to become a comic artist as well.
I'm working really hard to become a better artist.
I'm a creative little soul.
I'm only interested in the imaginary and creative stuff in life.
So why not become a creative career?
Anyways;
I love anime.
I can be a major "weirdo" at some points in time.
But that's just me.
I love cute little things like stuffed anime characters,
And chibi comics.
But I also love a violence and gore.
I don't like bringing people to violence and gore…
Sometimes.
I'm not much of a violent person.
But don't mess with me, I will become violent if I have to.
But I'm a very nice and cool chick.
Or so I think.
Many may think differently.
I have a lot of awesome friends.
I love my twin Katie! <3
AND I'm single.
…Just say'in. :]
Look at my Art?
[Link]
Friends
Viewing 12 of 36 friends
Journal
First Journal Post on Gaia, FTW?! o:
"Journal Description: A brief description of your journal, About yourself, what you like to plan to write about, etc." Alrighty then, I guess I'll start off by telling whomever is reading this (honestly, I don't know why you are) about myself. Some o
Multimedia
Signature