☆═━┈ ℓσsт ┈━═☆
☁

ℓa вoutique ם αrt α ρerdu

☁

тumblr

☁

αlbum

☁

םα
▄▀▄▀▄▀▄▀▄▀▄▀▄▀▄▀▄▀▄▀▄▀▄▀▄▀▄▀▄▀▄▀▄▀▄▀▄▀▄▀▄▀▄▀▄▀▄▀▄
мєssαɢє? l cσммєит?

๑

cняιsтιиα

๑

20

๑

ғємαℓє

๑

αятιsт
Journal Entries
"Moral of the story? How do you expect to make others happy when you yourself are not happy?"

Hey there! My name is Christina and I am 20 years old! I've been here on Gaia since 06 and let me say it has been rough but I still love Gaia all the same. My birthday is July 17th so don't hesitate to send me a "HAPPY BIRTHDAY" or even a few gifts! I don't mind! I also own an art shop! La Boutique D'Art A Perdu! Don't be afraid to say hi!
Memories
12/12/2013 - Meteor Shower w/Shane♥


♥ ♥ ♥
Shane and I in all our glory♥


"I want to help you through all of this no matter what."
Love is a painful thing.
It's the thing that brings us all together and it's the thing that tears us apart.
It has a mind of its own and does what it feels like doing.
We have no control over it, sadly, just a few ideas and dreams about it.
For some people love is kind and gentle, for others it's cold and harsh.
For me love is my lifesaver.
Love is the thing I turn to when I have nowhere else to go.
It's the thing that keeps me going and motivated to achieve my goals.
Love is a good friend but also a harsh reality.
It keeps me in check and helps me clear my mind no matter how many times it hurts.
Love is the person I want to be with.. The one who's smile lights up the whole room and lightens my burdens.
The person that is always on my mind no matter what type of situation I am in.
The person that makes me smile and giggle with every dorky joke and comment he makes.
The person that someday I'd be proud to call my husband and father of my children.
We all have hopes and dreams about love, but sometimes those dreams are a bit harder to see in the daytime of our lives.
I just wish you all the best and pray that your love comes true.
๑

ɢαмєя

๑

ғяιєиםℓч

๑

ιםɢαғ αттιтυםє
ι am a very caring person. I am generally nice to people I first meet unless you do something to make me loath you. I can't stand bashers, whiney people and complainers. I'm a great listener but if all you do is whine about "how bad your life sucks" or "how much you wanna kill yourself" then please don't come to me about that. I will immediately tell you to stop whining and to get the fahk over it~♥ I am also what we call a neutral. If there's a fight going on between two of my good friends I never take sides, I'll listen to both sides but I will NEVER say anything bad about the other.



"A man who thinks a woman's love is shallow is indeed a shallow man. But a man who can't accept a woman for who she is and what she has done is not a man at all."
-Your's Truly♥

Avi Art♥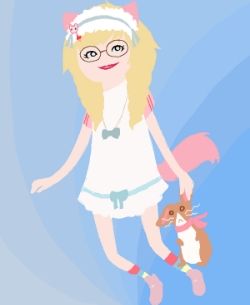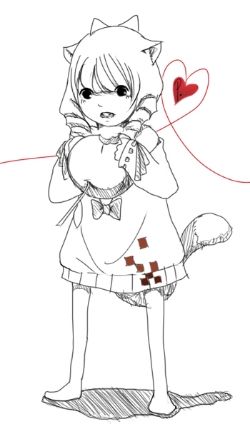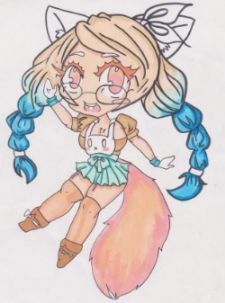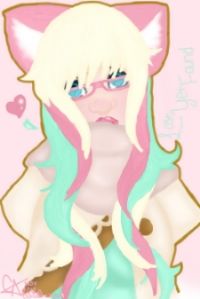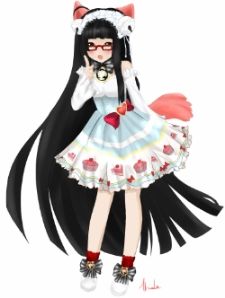 Random♥








Goodbyes are always the hardest when it's someone that you've loved for longer than you can remember. One moment you're smiling and enjoying your time together and the next you're left alone in an empty room with nothing but your tears and a broken heart. It's times like those that you need to be strongest but what do you do when the reason for strength tells you they don't want anything to do with you anymore..?

▄▀▄▀▄▀▄▀▄▀▄▀▄▀▄▀▄▀▄▀▄▀▄▀▄▀▄▀▄▀▄▀▄▀▄▀▄▀▄▀▄▀▄▀▄▀▄▀▄