About



Hello, I am MoonVixen.





Religion/Heritage


Allow me to tell you a bit about myself.
I am Norse/Swede/Scott.
My religion is Norse Peganism
followed with spirituality.




A Little Personal Info


I am 22 and I'm into both men
and women, though I find women
far more attractive.
I have a 2yr old Daughter named
Ferra Night F. and a son on the way
named Maverick Colt F. I am
married to a hard working man
who treats me wonderfully.
I may be married but I am
allowed and encouraged
by my wonderful hubby to
have a girl BFF with Benefits.



Goals in Life


My goal in life is to run my own Tattoo shop
and sell my own home made remedies
(Oils, Incense, Herbs, Candle, Lotions, Ect)
I am taking classes in Norse Mythology, Runes,
Aromatherapy, and other things to follow.



Personality


I am a pretty laid back person though I can
be pretty blunt. I am a dominant woman and
I don't stand for being wronged. I can get pretty
silly and I still sport my inner child. I am still
very mature when it's needed and I am a
kick a** mom. I am a deep thinker and one
thought tends to cause a ripple effect of possible
out comes. I am a very nice person, but I only give
second chances to those who I feel are worthy of
another shot. No I don't see myself as the better person
I believe we all have our own battles we are fighting
and for that no one should be judged. We are all equal
in our own unique way.

Most recent.



Gotta admit, I loved it!






Current Favorite Songs:


Imagine Dragons: Demons & Radioactive
NIN- The Day The World Went Away
Awolnation- Sail (remix)
Capital Cities- Safe and Sound
Snow Patrol- The Lightning Strike
Lorde- Glory and Gore



Some Favored Quotes:


"As I see it, you can either run from the past, or, you can learn from it"

"No matter what we breed, we still are made of greed"

"Don't be so quick to judge someone, you don't know what battles they are fighting"

"Forgive someone not because they deserve it, but because you deserve peace"

"What goes around, comes around"

"Malic, like lust, when it is at it's hight, doth not know shame."




I LOVE TO RP! My Skills:


I am a literate poster
.
I do 2-3 paragraphs per post.

I will do

anything

in a RP



I'm willing to try something new so
long as it has at least one big element
I like.

I will post in Forums/Guilds/PMs

I am online everyday almost all day.

I can post fancy but I don't go as far as to
pazzazle everything.



That's all for now!
Friends
Viewing 12 of 26 friends
Journal
My Journal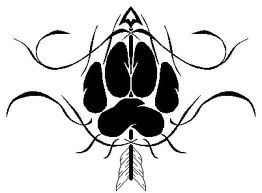 Just some random stuff of mine.
Multimedia