About
My name is Brittany and I've been on Gaia since 2008-2009. I was offline for about 2 years because life got busy. I'm a senior in college and 22 years old. I've been married to the love of my life since 2012. I love things like Doctor Who, Harry Potter, Supernatural, Sherlock, etc. I read a lot and really enjoy Stephen King novels. I am obsessed with anime and a few of my favorites are Beyond the Boundary (KnK), Elfen Lied, Angel Beats, Death Note, Angel Beats, Attack on Titan, etc. I play a lot of games, right now I really miss playing Final Fantasy X and Kingdom Hearts. Can't wait until Kingdom Hearts 3 comes out. I play Elder Scrolls Online and Rappelz pretty often. I'm really friendly, so don't be afraid to talk to me.
Oh and if you're curious, I have a Tumblr here:
http://as-eventide-falls.tumblr.com/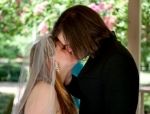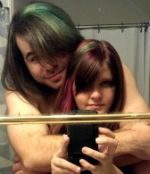 Friends
Viewing 5 of 5 friends
Signature

Listen to my story.
This may be our last chance.