About
TAKE THAT!!!!
Anyway I'm LKR and NO I won't tell you my real name... Sorry
but I only tell people I think are special.
I'm half Native American so...yeah.... And no I'm not an "Indian" ok. I don't ever remember coming from India so get it right jerks!!!
I half white too. And NO I don't war within myself....
Yes I've been here a long time, and yes I have gold. But if you ask for a random donation you won't get anything from me...
I don't give gold to beggars

If you wanna know anything else then ask me you coward!!!
Top 10 Things You Can't Say to A White Person Upon First Meeting:
10. How much white are you?
9. I'm part white myself, you know.
8. I learned all your people's ways in Boy Scouts
7. My great-great-grandmother was a full-blooded white Canadian princess
6. Funny, you don't look white
5. Where's your powdered wig and knickers?
4. Do you live in a covered wagon?
3. What's the meaning behind the square dance?
2. What's your feeling about river-boat casinos? Do they really help your people, or are they just a short-term fix?
1. Oh wow! I really love your hair! Can I touch it?
It sounds ridiculous when we say it to you so ask yourself, why do you say it to us?
This is the Man in the Maze. It's the symbol of my tribe, the Tohono O'odham.
And I have to tell you about my wonderful boyfriend Toru!!! He is SatoruNakamura on my friendslist. He's the most wonderful person I've met. I liked him for a very long time but was always too shy to say anything. I loved him so much I'd do anything for him, even when he was going out with someone else I vowed I'd be there if he needed someone. But I love him so very, very much!!!

Lino's dancing kittie!!!!
OMG Yumewa-San it's freakin great!
I follow the False God Chaos Dirge!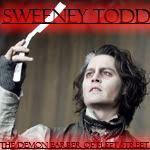 Now Playing: No Place Like London- Sweeney Todd
Friends
Viewing 12 of 35 friends
Journal
LKR's Log
My Life and "Indian"Stories!!!!
About LKR and whatever I feel like writing...^_^
Multimedia
Signature

愛してるさとる中村