Little Angel of Darkness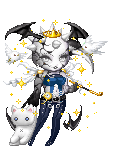 Details
Last Login

12/16/2015 12:36 pm

Total Posts

2521

Posts Per Day

0.56

Member Since

05/09/2005
Location

Outside your window...Hi...

Gender

Female

Website
---
Interests
About
Call me Tazzi.
Check out!
DA Account
Friends
Viewing 12 of 20 friends
Journal
LAoD World
If only I had a llama then I would be normal...
LAoD says everything is going to be fine. XD
Multimedia
Signature

Currently questing for ink. Could you spare a vile or two my good sir? If you can Korra will be happy. As you can see she isn't in the best state...Avatar State...okay I'm done.