Lilith Amaranth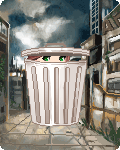 Gender: Female
Equipped List
No items equipped.
Interest Tags
Favorite Movies/Anime
Favorite TV Shows
Favorite Music/Bands
Hobbies/Interests
Wish List
About
I have been away for a while. but now I am back. I have unlocked my pm/comments & profile.

Looking forward to meeting up with old friends, making new ones & just looking over Gaia, again.
My Aquarium
Signature