lildarklili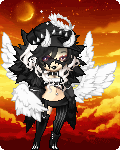 Details
---
Interests
Favorite Movies/Anime
Favorite TV Shows
Favorite Reads
Hobbies/Interests
About
Ello! Thanks for visiting my page! Here's a bit about me, then.
I draw. Check out my store!
I
loooooooooove
sleeping.
Eggs. All day erryday.
I like things organized. Please don't mess up my piles ):
I <3 collecting miniatures. Whenever I see a mini teapot set my heart just melts!
I read all sorts of manga! Except horror. Nothing horror. :<
I quite enjoy talking to new people, so feel free to message me or leave a comment, and I'll definitely reply. Just don't write anything gross.
My
lovely sister
who is amazing at everything and designed my profile!
Signature
thank you so much for the gifts and donations >w<
check out my art shop