Li Yang Chan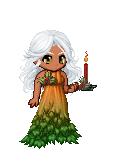 Gender: Female
Location: Honalulu
Birthday: 12/25/1987
Occupation: To Make the World a happy place!
Interest Tags
Favorite Movies/Anime
Favorite TV Shows
Favorite Reads
Favorite Music/Bands
Hobbies/Interests
About
Hi, Everyone! I hope to make a lot of new friends.
Journal
Lady Gwee's Enchanting Diary
I plan to write about my dreams and thoughts as they come to me.