Leaden D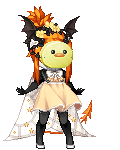 Details
Member Since

03/09/2006
Gender

Female

Birthday

03/16/1989
---
Interests
About
[Message] ✰ [Αdd] ✰ [Trade] ✰ [Art] ✰ [Quest]
♥ Fabulous Max

!

♥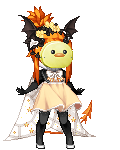 [4]
[3]
[2]
[one]
☑ The name is Leaden.
☑ I've been a Gaia member since 02/18/2006.
☑ I'm female, 25 years old, and live in California.
☑ I am a perverted old man.
☑ I'm often a quite person, stalking from the shadows.
☑ I donate to attractive young women who catch my eye.
● Though I have no religion, this does not mean I do not have morals.
● I am open-minded and excepting.
● I'd like people to except me for who I am, how I act and react, not for my claim in belief.
● I like to think that everyone is an equal and that gods are as equal as humans or animals.
● I love doing avi art and I'd really
love
for you to draw me like one of your french girls!
●
Draw me
or
make me some pretty outfits.~
● And for the hell of it, I am a
Romantic Seme
● Auto post format pixels by
Socksyy @ DA

My Spirit Animal is; "A rabbit on a lot of LSD owned by an adorable jappeneese girl who makes a living posing as a living doll."
- LuciferSpiggott
╔════════════════════════════════════════╗

۰ ◢

Avatar art for me!

◣

۰ ►

2014

◄ ۰ [1]
۰ ►

2013

◄ ۰ [1] [2] [3] [4] [5] [6] [7] [8] [9] [10] [11] [12]
۰ ►

2012

◄ ۰ [1] [2] [3]
۰ ►

2011

◄ ۰ [1] [2] [3] [4] [5] [6] [7] [8] [9] [10] [11] [12]
۰ ►

2009

◄ ۰ [1] [2] [3] [4] [5] [6]
╚════════════════════════════════════════╝
Friends
Viewing 12 of 41 friends
Journal
[.This Is Me.]
Multimedia