About







'Broadway baby,
learning how to sing and dance,
waiting for that one big chance, to be in a show!'




New York City = Love!
Name:

Ashley (I hate it.)


Nicknames:

Fryz, Ash, Ashes, Victor, and whatever else people
seem to call me nowadays... xD


Gaia Nicknames:

Fantome, Fannie, Fan, Angel Fries


Nationalities:

German, Italian, Irish, Scottish, and French



That's my kitty, Binx. :3 <3



About Me:


I've only just realized what I really want to do with my life. My interests have changed and so have my passions with it. Once, I dreamed of being on Broadway for the longest time, though I'm not staying I still dream of it, but it isn't on my priority list right now. Perhaps I should go in a different direction, which is what I am telling myself today. Yes. I've been thinking, "Why not get into film acting?" It isn't as exciting as stage acting, but why not give it a shot? The fact of the matter is, I just do not have the confidence in myself to move on with a singing based career, such as musical theatre. However, that does not mean I won't try and pursue that as well. At this moment, I am only focusing on my acting skills and everything surrounding that.

I am a crazy, weird, spazzy, intelligent, happy (yet angry), passionate individual. I am not emo, gothic, depressed, sadistic, insane, ignorant, pessimistic, or rude. I am a leader, not a follower. I don't take s**t from anyone, though I will listen to what you have to say. I tell the truth, even if people do not want to hear it. What is said needs to be said in many cases. Opinions are valued, right or wrong, but I will correct you if needed. I know what I want to do with my life: finish school, keep my old friends (no matter what), go to college, and still remain within the arts. I love music and I find that without it life would not be as interesting or exciting. I love animals, especially my cat Binx, because he runs to the door everyday to greet me when I come home. I love life. It is the most important thing that any one of us can cherish.





Life is an important fact and reality. No one should take if for granted, and I do not want to be one of those people who just let it fly by them. I want to make something of myself and get somewhere. That doesn't mean I want to be famous, I just want more than laziness. I don't drink, I don't smoke, and I don't do drugs. That only shortens your lifespan. I don't need to get addicted to anything like that in order to make me happy or make me feel better about myself. I seek happiness, laughter, joy, confidence, and support within my friends and family. I know that they will always be there for me.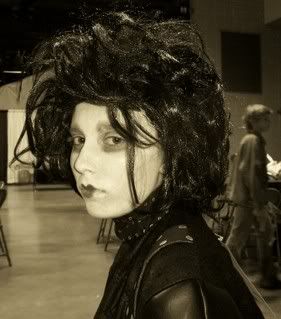 This would be myself as Edward Scissorhands. - Halloween 2007





Friends
Viewing 11 of 11 friends
Journal
~ The Journal of Le Fantome ~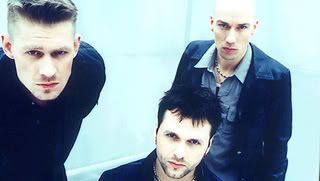 Multimedia
Signature
You're just a freak...like me.