My Playlist
You currently have zero playlists!
Layoko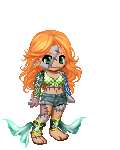 Last Login: 07/09/2013 1:03 am
Registered: 01/01/2005
Gender: Female
Location: Central California, U.S.A.
Occupation: Stay-at-home mom & quilter
About
I'm a quilter and I sell quilts. I have pics of my latest quilts up on here.

If you're interested, or just want more information, please check out my stuff on this site,

http://modernroots.com/u/quiltermomof2/projects

or

e-mail me:

shareyourgoodwillquilts@hotmail.com
Signature
I"Some people have bunches of WIPs (works in progress) and UFOs (unfinished objects)....I prefer to think of them as PhDs (Projects Half Done)!!" ~Elena B.

"Just keep in mind that your function here is to have fun and not to be someone else's interior decorator! So ... go forth and have fun!" ~Krystyna

I cannot count my day complete 'til needle, thread and fabric meet.