About
I'm very shy, and private so I'd like it if you didn't ask or pry about my personal life. Thank you in advance for your consideration, and respecting my privacy!
One of my newer interests is role playing and I'd prefer to keep any RPs on Gaia. I mostly like 1 x 1 RPs but I'm not opposed to groups.

I'm not much of an artist but I love looking at, and receiving art. If you are open for some freebies, I'd love you forever if you drew my avatar or one of my characters!

I'm not really sure what else to say.
Feel free to PM me about role plays, or just to chat.

Lavender Usagi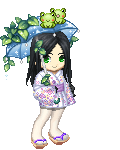 Gender: Female
Wish List
Art For Me
by Invokke