LalaGirGurl ♡ (。>ㅅ<。)♡ ★ミミ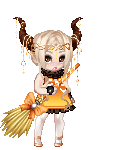 Gender: Female
Birthday: 08/28
★☆★ About ★☆★
Hello, I am Lala. I love anime, and cosplay. I've been cosplaying for about 4 years now. I have recently started to become a Lolita. Maybe i shall post pictures soon



Age. 16

Height: I have no idea

Weight: I have no idea

Location: Where ever the wind takes me

Gender: female

Fave food: sweets

Fave book: The Fault in our Stars, Wicked: the life and times of the witch of the west

Fave Movie: Frozen, Tangled, Rise of the Guardians

I Have no idea what else to say on here.

Anything else just ask!

My Tumblr
ⓁⓄⓋⒺ♡