About
Hey, Idril here! Feel free to look around. I've been on Gaia for quite a while, ever since the end of middle school actually (God, I'm old). And as the years have gone by, my time here has lessened. College is pretty demanding, so what can I say? If you are interested in role playing, then I am more likely to stick around because I don't like to keep people waiting. I prefer to role play with people who have strong literary skills, to be perfectly honest. This usually means people 18+. I'm 21, so preferably people around that age range are preferable because then I can raise my expectations. Nothing personal, youngins!



A few more things about me: I am currently an Accounting major with a double minor in Economics and Japanese. So, the last thing I really have to say is I'm here for some good role playing. If you're interested, PM me. Otherwise... どうぞよろしくおねがいします!
Friends
Viewing 12 of 324 friends
Multimedia
Signature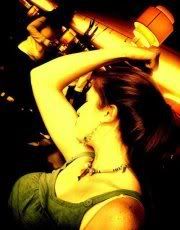 Here comes out the sun and here come out the guns.