Lady Ifrit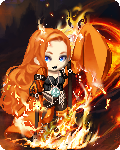 Details
Last Login

01/17/2017 3:06 pm

Member Since

06/29/2005
Location

Under your bed.

Gender

Female

Website
---
Interests
Favorite Movies/Anime
Favorite TV Shows
Favorite Reads
Favorite Music/Bands
Hobbies/Interests
About
Cat, I'm a kitty cat. And I dance dance dance, dance dance dance.



If you like the avatar mimic Kiki Kitties, keep your eyes open. I plan on re-opening an art shop once my son becomes a little more independent, and I have more free time.
Smurfs pwn n stuff... XD Modding to see something
Journal
Lone Vampire, Azrael
This journal may be Gaia related, but since I'm on Gaia more than anything now, I'm going to use it as a personal blog. If something offends you, well... That's your problem. This is my life.
Signature



Member of the Scott Sevent FanClub


Excuse me...


Questing: [url="http://www.gaiaonline.com/marketplace/itemdetail/85275"]Finn the Human Boy[/url]