About
[Comment.]
[View.]
[deviantART]
[tumblr]
Hayhay, my name's Anna.
Nicknames: J'skillit, Cheesy-B, Cheez-its, Zing, Whopper.
And here's a funny gif of a cat here for your entertainment.

I suppose I'll tell you a little bit about myself.
I'm 20 years old, I am a junior in college, studying graphic design. I love art and drawing, especially avatar art.
I have an art shop. Please visit

Click
vvv

My hobbies, along with art, include watching anime, playing video games, chillin' with cool peoples, lurking the Gaia Exchange and DR. I also play Cello, and I took piano lessons for 2 years but never got very good. I like all types of music, but my favorites are alternative, dance, and classical. My favorite music artist at the moment is Daft Punk. I LOVE piano music, and my all-time favorite composer is Frederic Chopin. I never get tired of listening to his music.
"Oh, video games, you say?" Yes, I'm a gamer! I would glady spend every day wasting away in front of my television playing RPGs. I used to be a headstrong XBox 360-player, but I recently got a PS3 and I LOVE IT. You just try and hate on PS3 in front of me D8<
I also have a 3DS that I love with all my heart. I LOVE
P
o
k
e
m
o
n
and and will never be ashamed to admit it. And I don't play just the video game, I've also recently started collecting and playing the card game again, too. Yeah, I'm pro.
Moving on! Anime. Aahhh, yes, anime. My second guilty pleasure. Another thing I would gladly waste away doing. I LOVE anime. And I flaunt it, too. One of my favorite things EVER is going to anime conventions. And I do the cosplay thing and everything. If you want to see the cosplays I've done in the past, I will have no problem showing you.
Past cosplays (click the names to view pictures of each cosplay):
Haruhi Fujioka
(I'm on the left) (Ouran High School Host Club)
Axel
(Kingdom Hearts)
Grell Sutcliff
(Kuroshitsuji/Black Butler)
Jeile
(MeruPuri: Marchen Prince)
Toph Bei Fong
(Avatar: The Last Airbender)
Mikasa Ackerman
(Attack on Titan)
Other people I plan to cosplay are Tiny Tina (Borderlands 2), Jack Frost (Rise of the Guardians), Hiccup (How to Train Your Dragon), Female Protagonist (Persona 3 Portable), NiGHTS (NiGHTS Into Dreams), GLaDOS (Portal/Portal 2), about 5 characters from Eternal Sonata, and 459170943875 more characters I can't think of off the top of my head.
So anyway, as you can tell I'm pretty much an uber-nerd.

I have a boyfriend that I love and care for very deeply. We met in October 2012 and we've been together for a year. I trust him with my life. <3
I'm nice to everyone, so if you wanna get to know me, just shoot me a PM or comment and I'll reply for sure.

Peace out.
P.S. If you've actually made it all the way down to here, I congratulate you, good sir/madam. You now know me better than most people! o - o
Things I like:
Graphic design.
Lord of the Rings.
Drawing.
Books.
Movies.
Video games.
Cake, as long as it's not a lie.
Space/the universe in general.
Thunderstorms.
Favorite videogames:
Xbox 360: DragonAge: Origins/DragonAge 2, Bioshock, Portal/Portal 2,
PS3: Rune Factory: Tides of Destiny
Nintendo 3DS: Phoenix Wright: Ace Attorney 1, 2, &3, Fire Emblem Awakening
I've been featured twice before: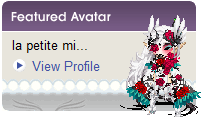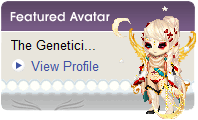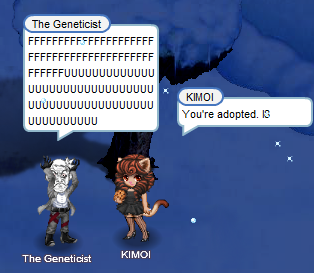 Wanna see me? Here you go....
[1]
[2]
[3]
[4]
[5]
Journal
Journals
Some art and avatars I've made over the years.
Multimedia