la dentelle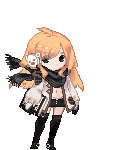 Details
Birthday

01/01
---
Interests
Favorite Movies/Anime
Hobbies/Interests
About
Welcome to my profile!
I'm Danielle (aka la dentelle)
I'm currently in my 2nd year of college, so
I will be a bit busy~
Of course I'm a little addicted to gaia so I'll be on
plenty~
I won't lie, I'm an art whore. I tip well.

I accept random friend requests IF they are accompanied by a PM.

Seriously, people. PM me if you friend me.


I worked for my items and you can too.
:3





While you're at it, check out my nail art blog, That Girl With Those Nails (TGWTNails for short). It can be found here.

Journal
Lace!?
Art I've commisioned/received. As well as random rants, thoughts, etc...
Signature

if you want me to respond, please quote me.
slime event gifting thread
here!