About
~Currently engaged to the man of my dreams~

Hi there! My name is Ariel, but you can call me whatever you'd like. I am currently in a relationship with a man whom I intend to marry one day. We are engaged at the moment.
Anywhooo, I am a sophomore in highschool, and I love to draw. I am hoping to get into animation in the future. I am usually on gaia every now and then, but most of the time I don't stay on for long. Nobody likes to socialize anymore it seems like, so that's why.
I spend most of my days in my room while laying in bed, scrolling through Facebook and refreshing Gaia. My life is boring pretty much.
I have a habit of saying "sorry," whenever it's really not necessary. Um, I'm 5'5. I have hazel blue eyes. They're like a blueish green with a golden-orange ring around my pupil. Mwehehe.
Well, I don't know what else to say. Just ask if you'd like to know anything else, I guess.

Friends
Viewing 12 of 21 friends
Journal
Randomness c:
WELL, here I will post random things depending on what it is c:
Multimedia
Signature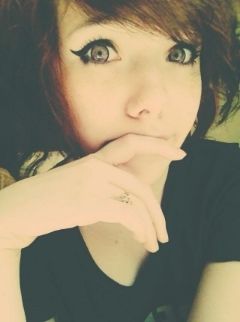 Hi, I'm Ariel.