About
Hello everyone, nice to meet you all.
Feel free to call me Babo.
I live in Sweden (northern Europe). As many people might think about northern countrys, as I have heard, is that there are polarbears walking on the street. I am sorry to tell you that it is not true. I have never seen a polarbear except from those at the zoo.
Interests
I like spending my spare time reading, drawing, spending time with friends and listening to music. I also like animals.
Books
are a big part of my life. I love librarys, bookstores, books and almost everything that comes with it. Most of the time I spend reading are while reading mangas. But I also enjoy reading fiction.
Mangakas
that I like are Eiichiro Oda, Ougi Yuzuha, Nekota Yonezu, Tohjo Asami, Fujiyama Hyouta, Minase Masara and Takanaga Hinako to name a few of them.
Fiction
that I enjoy reading are mostly about Holocaust survivors from the second World War. My favourites are The Book thief, A Lucky Child: A Memoir of Surviving Auschwitz as a Young Boy and The Pianist.
Art
has always been one of my biggest interests. I have been dawing for as long as I can remember. I like to draw manga, even though I am not so good at it, and portraits. My favourite artists are Salvador Dali and Caspar David Friedrich. I wish to someday be a wellknown artist and to do that as my living.
Music
is something I can not live without. My taste in music has changed for the past years to now, be a mixture of it. My number one favourite band for the past years has been MUCC, a japanese angura kei band. I aslo like Girugämesh, Exist Trace, Pendulum and Frederic Chopin.
Animals
are very important to me. I like animals more than human beings because I do not trust humans. They are false and cruel creatures.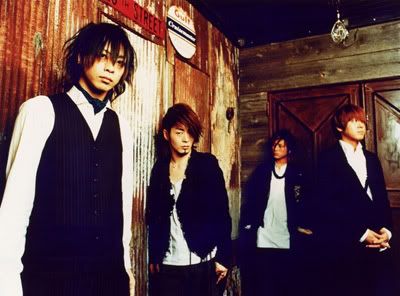 Words or things that I think describe myself as a person:
Elks, creative, confused, lazy, MUCC, Germany, antisocial, thinker
I will fill in more infromation soon.
Friends
Viewing 12 of 54 friends
Multimedia
Signature