Kysindra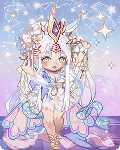 Details
Member Since

12/21/2003
Gender

Female

Birthday

01/26
---
Interests
Favorite Movies/Anime
Favorite TV Shows
Favorite Music/Bands
Hobbies/Interests
About

Where to begin. Hello Kysi here but I have a few nicknames. Kysi, Ky, Kysin, Ari (was Aristar till last year)..just to name a few. I am a wife and a mother of three from the 2003 era. So lets see...Some things you should know are...

No. I DO NOT donate because you ask.

I am here for my own fun and for making friends.

If you live in drama turn around and leave my profile.

If you want to talk and get to know each other just message me and ask.

I do not mind the marriage system here but so far I get stuck with drama and I have no time for that.

I take care of my wants and needs in gaia. Do not try talking me up in hopes of something free. Instead go earn it yourself if you want it that badly.

Do not speak and add me if you just wanna get freaky. I don't find you worth my time to give you something more than my time to chat.
"There is no exquisite beauty… without some strangeness in the proportion."
"All religion, my friend, is simply evolved out of fraud, fear, greed, imagination, and poetry."
"The true genius shudders at incompleteness — imperfection — and usually prefers silence to saying the something which is not everything that should be said."
― Edgar Allan Poe, Marginalia
Please do not take my arts.
Only a fraction of what I own.

Friends
Viewing 12 of 60 friends
Journal
Ari's Notepad
Rants of a mad woman.
Multimedia
Signature
I am female.
(っ◕‿◕)っ♥
Gooplush is a sweetie!
Pm her for art like this...
Gooart!
Forever after a Platinum ticket.
ღ
Always looking for the White Rabbit.
Are you the White Rabbit?
I'm thinking of quitting.