About
I am KuroiTakara.
In Japanese, my name means "Black Treasure"..
I am cosplaying as Gin Ichimaru from Bleach.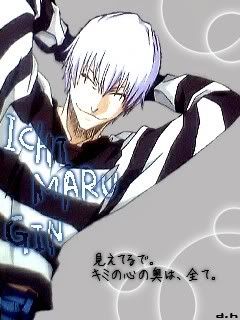 I'm very easy-going and carefree.
Friends and family are my life. Without them, I'd die.
Minh-Si_Hatake is my other half.
Immorgamsics is my adorable gaian little sister, who I love and cherish.
MidoriKatsune is my little sister.
Chikamiru and DuyDui are my homeboys.
Ploratio, TrickyTrixie and imtammy are my precious cousins~
XxRaWr_L0v3_M3xX is my good friend who I love talking to.
Wanna join the party?
What I am:
Asian
At times a sadist.
Nerd
Loves anime and manga
Has secret passions
Drawer
Writer
I welcome all people to my profile.
I draw, want a sample?
Friends
Viewing 12 of 19 friends
Multimedia
Signature


~KuroiTakara~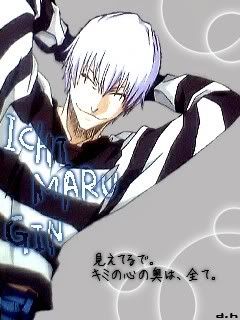 "You're always in my mind, thinking about you."