[Kurisu Koneko]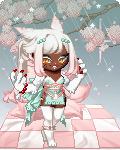 Details
Total Posts

18872

Member Since

08/15/2006
Gender

Female

Birthday

02/28
---
Interests
Hobbies/Interests
About
03 member that switched over to a new main in 2006. That's about all there is to it.

Signature
Crys is: 28
Member since Nov 2003 (don't let this account join date fool you!)
Haven't actively been on since around 2010-2012
Chronically ill and equally chronically shy
Married IRL to Makaio Obaka.

since August 2010~ (we met in the old R&C on Gaia in 2005 pffft)