About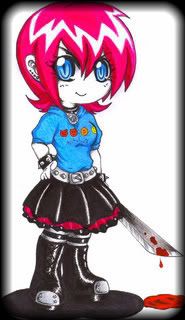 ~*~*~*~*~*~*~*~
Just a little warning, i'm insane, a lotta unpredictable and highly flammable.
I like random comments.
Make me laugh, randomness is the pie of life.
Unless you like cake, then your a c**t. <3
~*~*~*~*~*~*~*~

About Me.
**Arrhh.
*I'm a 24 years dead.
**Female. Last time i checked.
*In a relationship, with myself. The other guy is nice too. <3
**Heavily modified, piercings, tattoo's and dyed hair. Don't ask me how many, i forgot a while ago.
*I love and cherish all my friends, mess with them and i'll rip you a dozen new orifices. I promise.
**I like pirates, Pokemon, my 2 cats, my 2 dogs, the occult, skeletons, horror movies, llamas, tea sets and cooking.
*Do you know the human body has over 50 different kinds of sphincters in it.
Explains a lot don't it?
SPHINCTER!!








Imagineering

Cause i'm a ******** Pirate!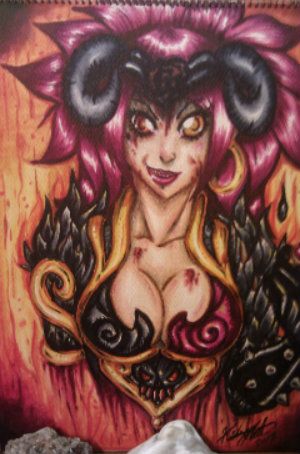 I like to draw and stuff.
Kuri-Mu Momos Deviantart.
Visit this thread!



Click the bloody thing!

My life<3
~ The End.~
Friends
Viewing 12 of 41 friends
Signature