About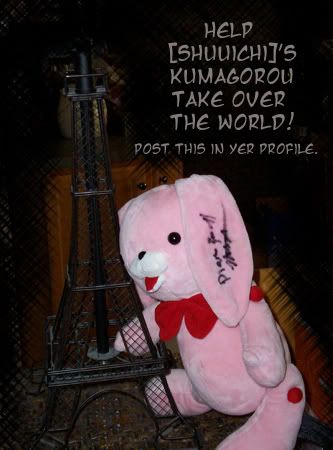 Oi---or something like that.
I love a lot of things.
Especially these people who gave me stuff.
They're cool.
Seriously.
They are.
No, seriously.
>___o;;
DURH---I'll fix this later....-flee-....

Rawr.
I got a new hair-cut.
;D
But you can't see it.
D:
Friends
Viewing 12 of 34 friends
Journal
Videos - Comics - Pictures - Internet Findings for YOU
Whatever I find entertaining enough to share with the lot of you.
Multimedia