Kudo Mirai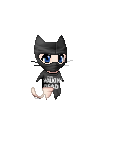 Registered: 10/29/2011
Gender: Male
Kudo Mirai Access
© ORIGINAL PROFILE ©







私のプロフィール〜へようこそ!

Hello there !
People do call me Mirai~!
I am 14 years old!
Blow my candles in 26 th August and buy me presents.. LOL
Well..I'm not A Gay (Stupid Brother!)
I'm not that harsh becus..um..i don't like to be harsh?
Yup Don't mess with me or else i'll cook ur eyeballs.. -evil laugh-
My Favourite Colour is..Blue!
I don't have a GF yet..Take me Someone..!!
No,Wait.. I changed my mind..I want to be Single..