kryaotic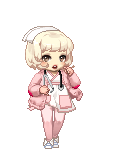 Birthday: 07/11
.










i go both x & rye
b***h i'm a boy
add me on skype: alex.narducci


s**t i like: science, math, reading, sewing, computers, html,
homestuck, my little pony, supernatural, pokemon,
anime, doctor who, sherlock (bbc and the lit.),
videogames, cryaotic, gamegrumps, tobuscus,
tabletop games, chatterbox, dragons, pixel art, trolling,
PMs, & cats.
s**t i

like: people with no humor, mayonnaise, low IQs,
psychology, history, religion, fashion,
my gender, my sexuality, my face, bad trolls,
& when my PMs get ignored.

questing:
700k/12m
things on my body
completely adorable *u*