Hey, hey! Hi! Hey there! Hello!!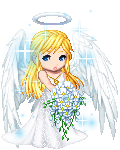 Registered: 11/22/2003
Gender: Female
Birthday: 12/06
Occupation: Housewife and Mommy
THIS. IS. WHAT. I. ENJOY.
Favorite Movies/Anime
Favorite TV Shows
Favorite Reads
Favorite Music/Bands
Hobbies/Interests
So I won't be nekkid!
DON'T MESS WITH THEM!! I KEEL YOU!!!!
My shout out to the world!!
Our 1x1s
Our Deviantart
Art by Vassago of the 9
Met 05/24/2009. Reconnected 03/23/2012. Married 09/11/2012. Sealed 12/04/2013.
Soul mates do exist. <3