krimsoncity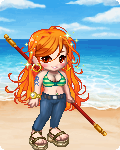 Last Login: 09/30/2016 1:41 pm
Registered: 08/07/2010
Location: Hyrule
Birthday: 07/19
Occupation: Hero of Hyrule
About

Hello! The name is Mena and I'm a loser.
I absolutely love Legend of Zelda and Fire Emblem more than life itself.
Overall I'm just a huge video game nerd and I like a lot of other stuff too.
Since life is kinda kicking my butt, I'm not on here as much as I used to.
I might check in when I have the time though! And there's a link to my Instagram, Tumblr, and DA on those little gifs!

See you later!