Korisho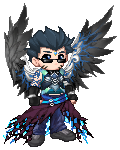 Last Login: 01/15/2017 6:34 am
Registered: 11/16/2004
Gender: Male
Location: In a battle somewhere
Equipped List
Interests
Favorite Movies/Anime
Favorite TV Shows
Wish List
About
Hey, I'm Korisho Milee. I'm the Founder and Owner of the Milee Corporation. I design mobile suits, fighters, warships, and other things. If you want me to design you a customed designed suit or any other thing. Please PM me and put "Design" as the subject. But there is a fee. But we will talk about that later. So if you want a new customed build suit or something else PM me.

Note: that this only infomation not an drawing. Fod that I will get my friend to do that as he is an good drawer.
House
Journal
Korisho's Life
All of the following items are copyrighted under the Milee Corporation.
Signature
Hetalia Rps, That I started, if your an Hetalia fan. Come and check them out

Hetalia, Way of Life