About
I'm a fanfiction addict; so sue me.
I don't update this "About Me" very often... So some things on here may be a little inaccurate. Last edited: 07/08/13
I am currently a freshman in college.
T
h
e
S
c
a
r
f
o
f
S
e
x
u
a
l
P
r
e
f
e
r
e
n
c
e
says: Heteroromantic Demisexual.
I love cats, and volunteer at animal shelters when I'm not in school.
I am a HUGE Glee fan. Seriously. I like Klaine. Like, a lot. It's gotten pathetic. I ******** LOVE KLAINE, OKAY?
If you ever want to talk about Glee or Klaine, you can so totally talk to me. Even my Gleek friends get sick of me spazzing about it. It doesn't even matter if I know you or not; I'd talk Glee with strangers.
I'm also an active StarKid.
Darren Criss and Chris Colfer are my goddamn idols.
I met Chris once. He's a great guy, and his boyfriend's a total sweetheart.
And two months later I met Darren after one of his concerts. Actual Disney prince and man of my dreams. Also a total ******** sweetheart, dear lord.
I'm on Tumblr all. the. time. Glee and Homestuck stalking is serious business, yo.
I'm also obsessed with Homestuck. All hail the Hussie. My patron is Vriska, and my favourite characters are Karkat, Dirk, Dave, John, Nepeta, Vriska, WV, and Kankri.
I'm also a Nerdfighter. My favourite book of all time is The Fault in Our Stars. Seriously recommend it to every being on this earth. Like, you don't understand the feels this novel gives me. Also Paper Towns; Black Santas everywhere, man.
I have a cat named Simba. He passed away 10/06/12. I miss him everyday.
Friends
Viewing 12 of 36 friends
Multimedia
Signature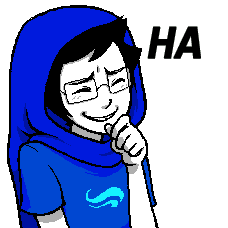 Proud to be a...
Homestuck; Gleek; Klainer; Nerdfighter; Human.



Keep resting, Piggy.
06/01/00 - 10/06/12