About
I'm 23 years young.
I am pansexual


I'm currently attending Cosmetology school.
I live on a small ranch with my boyfriend of seven years.
I'm proud of who I am and where I come from.

Likes: My cigarettes, tattoos, piercings, music, internet, books, writing and my real friends.

Dislikes: People who try too hard, bullies, rap, doctors, liars, etc.

I'm 5'5, I have brown eyes, pale skin, and a bad attitude.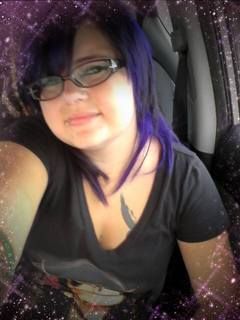 Friends
Viewing 12 of 18 friends
Journal
Koko-sama's journal
Garr; because I can. ;3
Multimedia