Kniros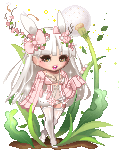 Registered: 04/27/2008
Gender: Female
Birthday: 09/23/1991
Wish List
About

I talk about food a lot.
Bunnies are cute.
Bad at come-backs.
Horrible story teller.
Aspiring Pastry Chef.
Bad habit of rambling.
Lover of cheesy puns and dad jokes.

Donators <3
----------------------
There are so many kind hearted and unique people on Gaia.
Receiving a gift...even if it's for the 100th time, means just as much to me as it did the very first time!
Just in case these users don't want their names revealed, this is my thank you!
So grateful for the random acts of Gaia generosity.


Signature