About
I'm stronger now even after everything that you did...
...Still alive and kicking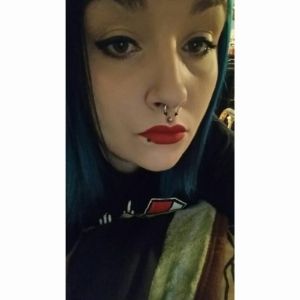 Hm... I'm kind of concerned that you have taken the time to come to my profile. This means one of two things. I've either A. Said something that offended you and you felt the answer to why I offended you was in my profile. B. You liked something I said, and decided to check out how awesome I am.

It's obviously option B.

So, my name is Kayla and I'm all of twenty two years of age. I'm a CAIB 1 graduate and now sell insurance.


Gaming has become a big part of my life and if that was ever taken away from me I would probably want to die. Maybe that seems a little dramatic but gaming has become a way for me to get away from the "real world" and deal with my depression and anxiety. Though it has gotten to the point where I get depressed and anxious if I can't game that day due to having other obligations ( work, friends, etc ) I need to calm down.

My best friend is - Strawberri Sex . Not just on Gaia but in real life. I have been friends with this amazing young lady since grade 4. That's a long a** time considering our graduating class was in 2011. Though we make each other mad sometime's , and I get on her nerves a lot due to my stupidity with League , I love her with all my heart and I honestly always will. We moulded our personalities based off each other. I'm the white on her rice. She's the pea to my pod.



If you're interested I make gaming video's of various things and upload frequently on www.youtube.com/SVRSugar . I also stream League Of Legends and a few console games on www.twitch.tv/xPerfectt . Feel free to check out my content. I love all feed back.

Thanks for taking the time to read my profile.
Stay gorgeous.

- Kiwii Condom

Friends
Viewing 12 of 43 friends
Journal
Stories & Poems & Random Things
Multimedia