About
Media: "Opheliac" by Emily Autum, a Corpse Bride amv.
Mood: restless. That time of the year again. Time to move
I'm not a n00b so back
the ********] off please.

I believe in Honor and Integrity.

I'm Literate, not a Nazis.

Don't push your [strike]God
religion on me.
why yes I do in fact miss the days when gaia wasn't a spam can.
Who ever's trying to hack my account can just stop now. My big items aren't even on this account anymore.
I live through Creation
I bellydance. Can't get more awesome then that.
I'm in love with my Inari. He is my fox-face and my partner in crime.
All about Kitty (the Char) in the infamous words of Queen
"She keeps Moet et Chandon
In a pretty cabinet
'Let them eat cake' she says
Just like Marie Antoinette
A built-in remedy
For Khrushchev and Kennedy
At anytime an invitation
You can't decline
Caviar and cigarettes
Well versed in etiquette
Extraordinarily nice
Chorus:
She's a Killer Queen
Gunpowder, guillotine
Dynamite with a laser beam
Guaranteed to blow your mind
Anytime
Recommended at the price
Insatiable an appetite
Wanna try?
To avoid complications
She never kept the same address
In conversation
She spoke just like a baroness
Met a man from China
Went down to Geisha Minah
Then again incidentally
If you're that way inclined
Perfume came naturally from Paris
for god she couldn't care less
Fastidious and precise
Chorus
Drop of a hat she's as willing as
Playful as a p***y cat
Then momentarily out of action
Temporarily out of gas
To absolutely drive you wild, wild
She's out to get you
Chorus
Recommended at the price
Insatiable an appetite
Wanna try?
You wanna try"
Friends
Viewing 12 of 97 friends
Journal
KittyKat's Journal
The Life Death Rebirth and trials of Kitty as you know her . . .
Journal and Profile of Kitty
Multimedia
Signature
.::Life is a Cabaret Ol' Chum::.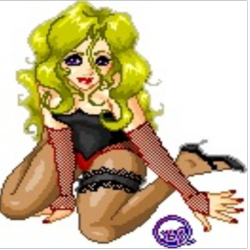 "Be my Life"